Aperture 11 is an interactive intergalactic photo booth that will land for the first time at burning man 2017
Behold for a spaceship made of wood, fabric and light
– inspired by the Apollo 11 Lunar Module –
with inside a camera, a printer and a very special shutter button.

2 flags will be standing in front of the module.
When at least 5 people create a human chain between the flags, it snaps a picture and prints it immediately.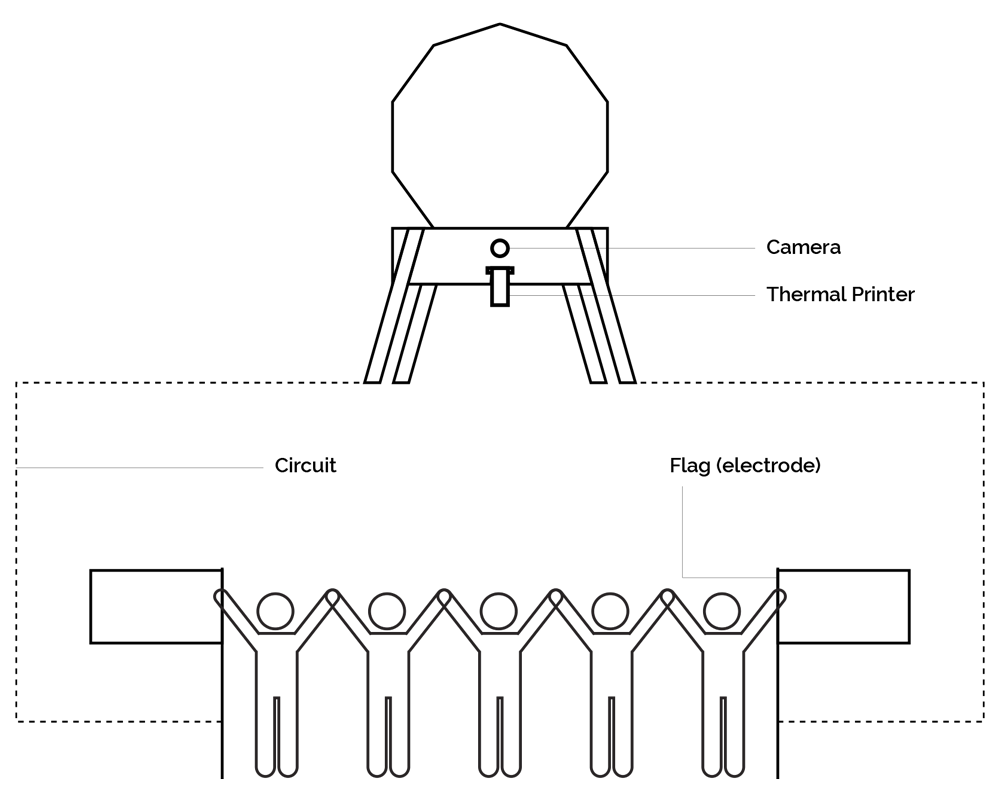 People can achieve great things when they come together !